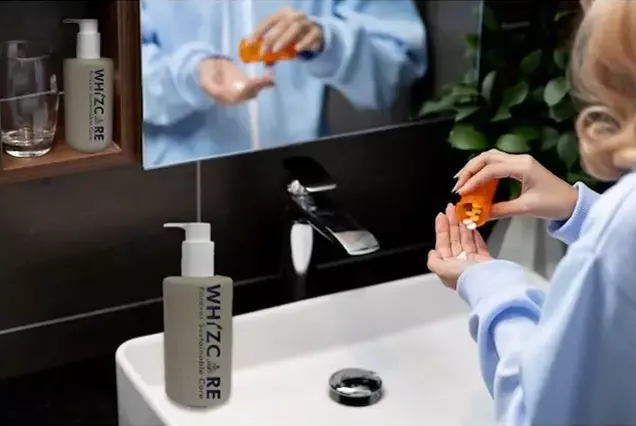 Luxury Hand Wash
WHIZCARE luxury hand wash keeps your hands soft and healthy no matter how many times you are washing your hands: No harsh chemicals.
It is free from plastics, sulfate, triclosan, and other cheap foaming agents. Our pH balanced Hand wash is made of bio-based molecules which is effective but gentle on your skin. We ensure you the feel and safety, without a doubt keep your hands clean and soft with our natural biodegradable hand wash cream and hand gel.
Care for your hand and your family with the WHIZCARE Hand wash. We use organic extracts, and essential oils to keep your hand hydrated.
We are against adding extra pollution and hence our hand wash containers are made of naturally sourced fibers; the empty bottle degrades when disposed of methodically.
Removes dirt and microbes effectively
Softens the skin, prevents rough skin, and restores the sense of touch
Protects the skin even if washed multiple times
The exotic oils nourish the skin
Made from premium quality natural ingredients, degradable, sustainable, eco-friendly,
and nontoxic
Can be used for sensitive skin
Ingredient:
Aqua, Coco Glucoside, Vegan Glycerine, Kelp and Marine particles, Essential oils, Fruit extracts, Natural added Perfumery
Price range:
999 INR
Suitable for:
All skin types, (can be used many times a day)
Production year:
2023 (TBA)