We are responsible for our society and environment
The first step to mitigating the consumption of random toxic, non-biodegradable items is to bring a safe alternative. At VBSΔ, we aim in creating better societies that are not loaded with harsh chemicals and aren't toxic but effective, gentle, and comparatively sustainable throughout their life cycle.
Continuous research & State of the art technology
We care about social and environmental responsibility. One of the main benefits of WHIZCARE is its kinder environmental impact. With all WHIZCARE, the toxicity to the end user is nill.
You are safe because your skin is safe. You are happy because your environment is happy
The quality you experience is sourced with
Less waste generation and water consumption, we use advanced tech and machinery to use electrical energy as low as possible. Our goal is to shift to 100% solar energy by 2025.
Right Ingredient Selection
No usage of animal-derived ingredients, microplastics, and plastic derivatives inside, triclosan, triclocarban, paraffin, parabens, mineral oil, petrolatum, Benzene, formaldehyde, and its donors, synthetic non-FDA approved fragrances, etc.
None of the products contain animal residues, and none of them are tested on animals. We are committed to being cruelty-free and have always opposed the use of animal testing. Our products are "human-tested." We welcome volunteers to participate in such testing, if you are interested to be a part of it, please write us.
Hand rub products the bottles we use are 100% recyclable. For a certain range of luxury products, we use wheat straw fiber-made container that is gluten and BPA-free and a better sustainable choice. We try to prevent single-use petroleum-based plastics that create landfills by incorporating the usage of bioplastics as our containers. Wheat straw is a by-product and it's worth noting that wheat straw plants capture more carbon (CO2) from the air than they make during photosynthesis, resulting in a carbon-neutral output. Plant-based bioplastics add environmental benefits which help reduce carbon footprint.
We believe in reusing; recycling is a crucial way to save environmental degradation. Collect 3-5 similar-looking containers like ours (HDPE, PET only) (empty and clean), you can contact us to return them to us for a coupon code for your future purchase, discounts, and many more (subject to availability). We take those used, cleaned containers and have them recycled as part of our mitigate pollution by reusing program.
Testimonials
"I always recommend WHIZCARE hand rub. It's amazing when I use it in my hand, it is not harsh and pungent but delivers soothing germ-killing features and this is also vegan! This is my everyday in-purse bottle, so glad I found this brand!"
"Since COVID arrived, I can say that I hadn't been aware of the products I was using! I was buying cheap, everybody buying so I buy types of products from impersonal, big-brands but didn't check the ingredients until now…. WHIZCARE is responsible for its consumers and the first time I feel the difference while using it. I love the fact that they don't use alcohol in any of their products.''
"WHIZCARE is new no doubt but really unparalleled in quality, appearance, and responsibility. Plus, I always want to support women in business, and the amount of work they do to support sustainability, being a start-up, is seriously incredible. Worth to mention, their chemical-free, cruelty-free products won my attention"
"The overall quality of the product and packaging is fantastic. Initially, I had thought the price point was higher than existing ones, however, the moment I was given a sample and I used it, I couldn't stop myself from buying it. My kid can use their products, what else do I need 😊. I am convinced the quality ingredients make the price worthy."
"I'm so impressed after I used the samples I was given at an event, this is smooth and pleasant. Their fragrances aren't synthetic but appeal to nature. I think WHIZCARE is becoming my new favorite. I'm looking forward to the new things WHIZCARE creates for us. I adore how mindfully they put the ingredients."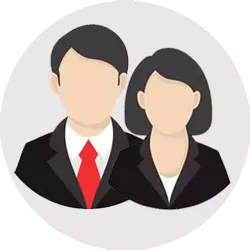 "Absolutely amazing! Soothing, natural, refreshing, and great for my skin! I would request WHIZCARE to come online as well, so people that don't go to big malls, or elite outlets can buy and experience their products''----
"For over a year and through research and production VBS4RH remained just as passionate and consistent as they were 2 years ago. I follow their social media and their care for quality and the environment are both valuable. They finally brought the products, I can't wait to see more varieties and highly recommend their toiletries range, just treat yourself to the quality and experience they provide.''
I have been talking about your products among my friends and colleagues. Simple packaging and fabulous texture. Your products are amazing and my skin looks and feels better than I can ever remember it looking and feeling.' I got to know the CEO is vegan and so are your products, it made me inclined to this brand even more, would love to see you guys grow.
9. 'We don't often see responsibility in business. When I saw and heard of the brand, I was cynical but after seeing the website, using your products, the honesty, and concern for the environment you have, and trying your best to fight for it, as an environmentally conscious person I can totally feel it. I'm in for life.